We're very pleased to be located at the Atlanta Marriott Alpharetta for 2019. This beautiful and spacious venue offers great amenities to convention attendees. It's right at the Windward Parkway exit of GA 400 at 5750 Windward Pkwy, Alpharetta, GA 30005. Rooms for 1-4 people are just $83.00 a night.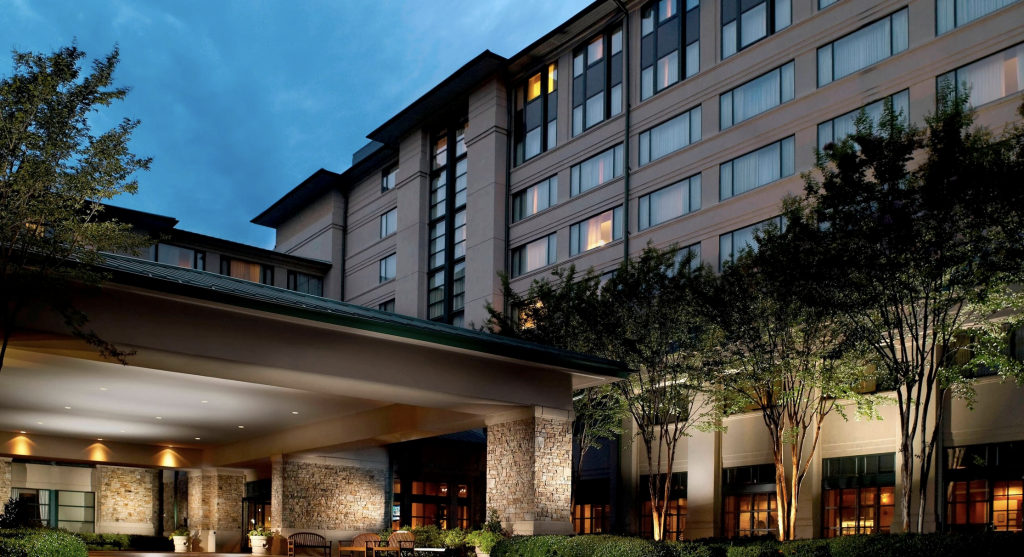 Parking is free for con attendees and con hotel guests. Wifi is available for free in your room if you are a Marriott Rewards member (free to join!).
Flying in to Monsterama? Getting to the hotel is EASY. There's a MARTA train station right in Hartsfield Jackson Airport! Just grab a Northbound train that says "North Springs" on the front of it and ride it to the end of the line. You can then take Bus 143 and the very 1st stop is across the street from the hotel or you can take an Uber or Lyft from the North Springs station!