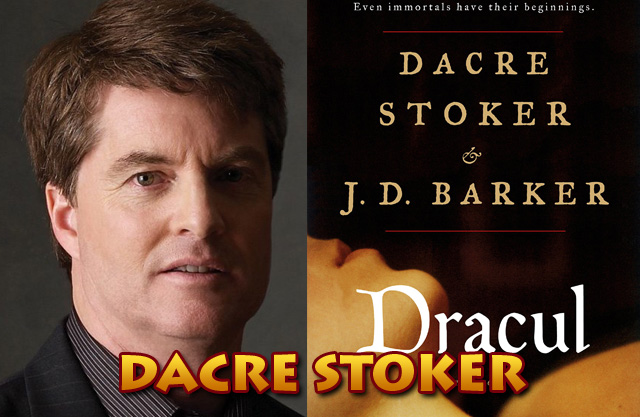 Dacre Stoker is the great grand-nephew of Bram Stoker and the international best-selling co-author of Dracula the Un-Dead (Dutton, 2009), the official Stoker family endorsed sequel to Dracula. Dacre is also the co-editor (with Elizabeth Miller) of The Lost Journal of Bram Stoker: The Dublin Years (Robson Press, 2012). His next novel Dracul, a Prequel to Dracula, expected out in October 2018 and co-authored with JD Barker, has been sold to Putnam in the US, Transworld in the UK, with film rights purchased by Paramount Studios.
A native of Montreal, Canada, Dacre taught Physical Education and Sciences for twenty-two years, in both Canada and the U.S. He has participated in the sport of Modern Pentathlon as an athlete and a coach at the international and Olympic levels for Canada for 12 years. He is also an avid player and coach of the unique game of Real Tennis. In May of 2016 an athlete he has been coaching for the past 4 years, Camden Riviere, won the World Championships of Court Tennis. He currently lives in Aiken, SC, together with his wife Jenne they manage the Bram Stoker Estate.
Dacre Stoker's compelling and informative Keynote presentation, Stoker on Stoker, the Mysteries Behind the Writing of Dracula, weaves together the details of Dracula's history with Stoker family lore, and Bram Stoker's life in Dublin and London, then separates fact from popular fiction, revealing the truth about all things Stoker and Dracula. Customized to appeal to university groups, Gothic scholars, vampire fans, or history buffs, Stoker on Stoker has fascinated audiences around the world,
We're very happy to welcome Dacre to Monsterama, and can't wait to see his presentations!